Lawsuit coming against Wolverine Worldwide as more dump sites are being discovered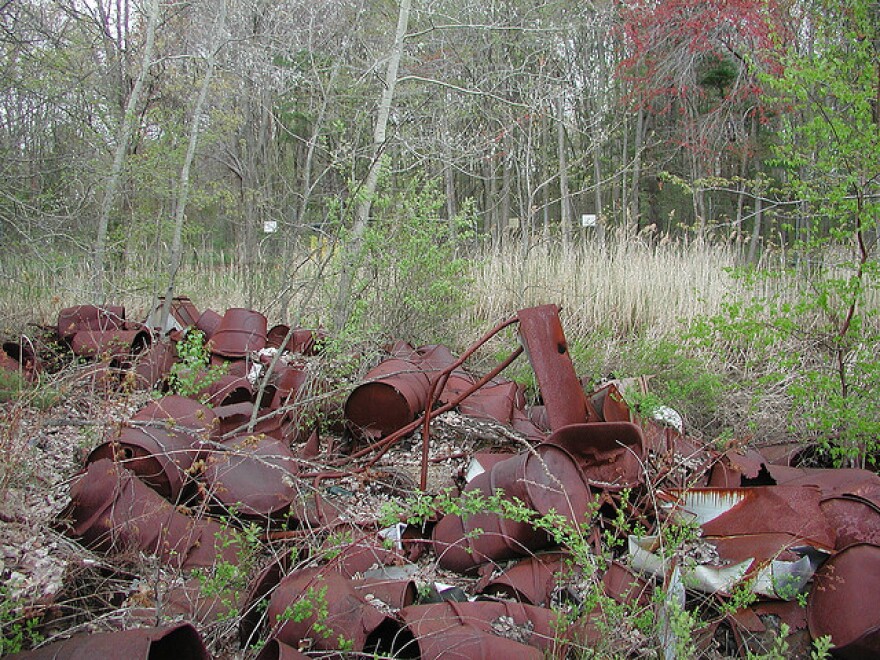 After toxic chemicals made it into a housing development's well water in Plainfield Township, Michigan Law Firm Varnum LLP is in the process of preparing a class action lawsuit against the shoe manufacturer. Varnum Partner Aaron Phelps says that during his career he has personally represented clients in a number of environmental matters, and from the look of things, Wolverine Worldwide is going to have some explaining to do.
"This one is pretty bad," Phelps said. "The test results that keep coming out keep show the Plume goes farther and farther, and the other big unknown is how many other sites are there and whether they have contaminated ground water sources in other parts of the county.
Over 50 years ago, Wolverine Worldwide disposed of waste sludge at dump sites across Plainfield Township, Belmont and Rockford. The company used ScotchGaurd at the time to waterproof shoes, creating a waste sludge that contained per-and-poly floral alkyl substances, commonly referred to as PFAS.
After the chemical was found in the well water of a housing development on House Street in Belmont near a legal dump site the company used, over 300 homes are now being tested in the area as more and more possibly illegal dump sites are being discovered.
Professor Richard Rediske is with the Annis Water Resource Institute. He says Wolverine Worldwide's poor waste management practices coupled with the land not being able to handle the sludge are to blame.
"The site is very sandy, and it's got high permeable soil so the ScotchGuard has seeped into the groundwater at that particular place," Rediske said. "There is also evidence that it was also dumped into some gravel pits. Right around in that neighborhood there's barrels that have been dumped in people's yards. And so, its poor waste handling practices that are causing the problem."
WGVU reached out to Wolverine Worldwide, who said they do not comment on pending litigation. Meanwhile Phelps says so far 50 clients have attached their name to Varnum's potential lawsuit, and the number continues to grow.