Democrats: Snyder should pay his own criminal defense fees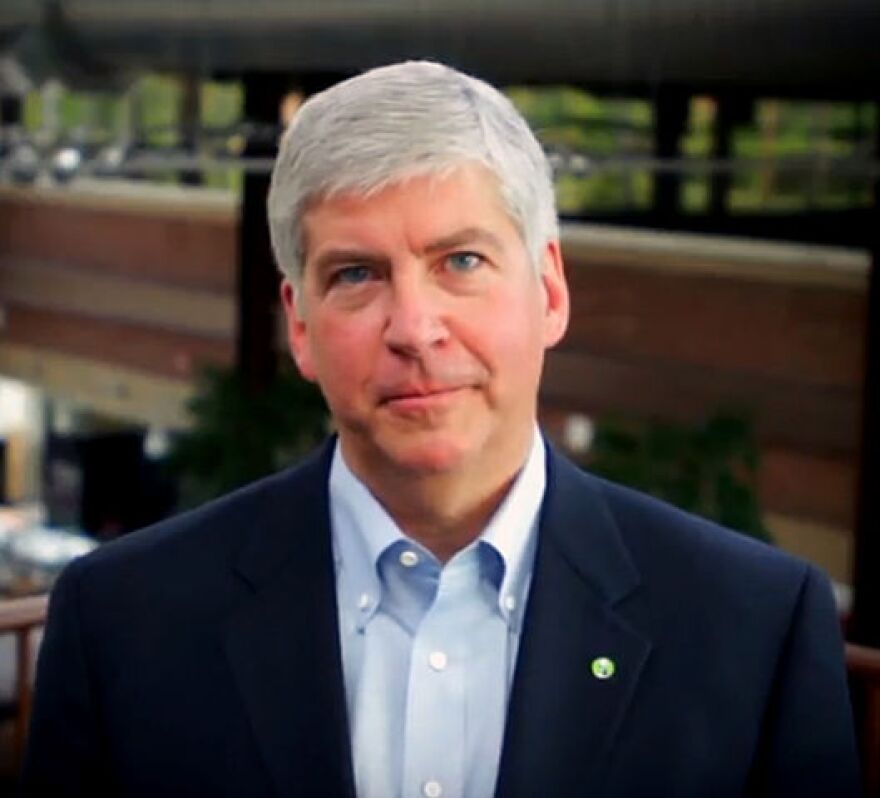 Democrats are putting more pressure on Gov. Rick Snyder to use his own money to pay for projected $1.2 million in legal fees related to Flint's lead-contaminated water crisis.
Democratic House Minority Leader Tim Greimel threatened to do his part to strip at least $800,000 from the executive office budget if Snyder doesn't voluntarily foot the bill.
Flint was being run by a state-appointed emergency manager when it switched in 2014 to the Flint River.
The corrosive river water caused lead to leach from aging pipes into some homes.
Attorney General Bill Schuette has hired a team to conduct a criminal probe.
No criminal charges have been filed against Snyder.
Snyder spokesman Ari Adler says a private legal defense fund isn't required, and that using public money is "appropriate."