Kent County Clerk conducts Post-Election Audit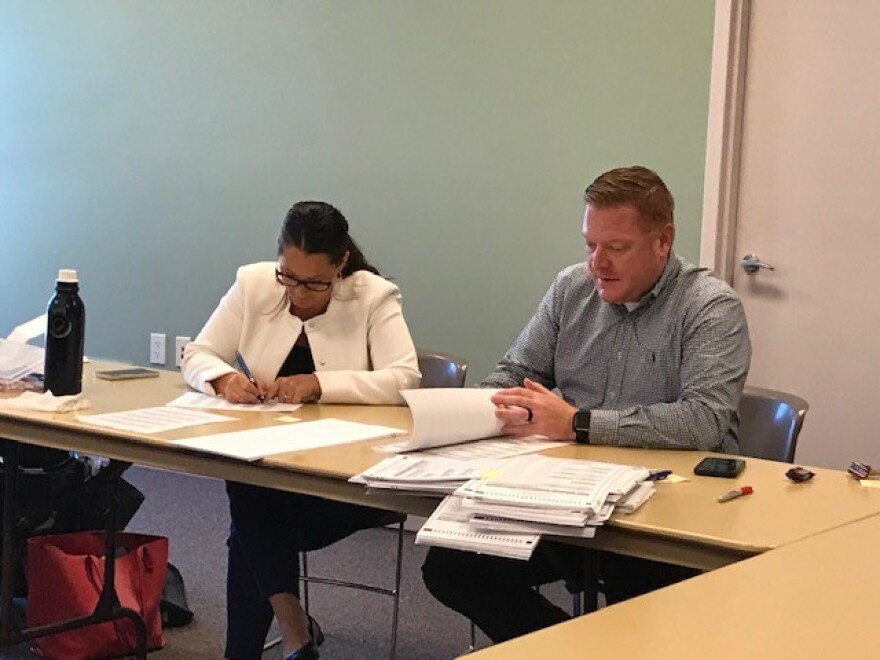 Gaines Township Precinct 8 results reviewed after election worker tampers with Electronic Poll Book.
Gaines Township election workers began the six-hour audit at 9am Tuesday. More than 800 absentee and in-person ballots were hand tallied. The vote count warranted after the Kent County Prosecutor charged election worker James Holkeboer with two election crimes. Both are felonies. Witnesses reported Holkeboer slid a USB flash drive into a precinct Electronic Poll Book. It contains sensitive voter registration data.
Kent County Clerk Lisa Posthumus Lyons assisted with the recount.
"We are reaffirming the results that this violation did not impact the outcome of the election or the election results and that we are doing everything we can to restore public trust."
Three races were audited with only a handful of minor discrepancies discovered. The audit reaffirmed the August 2nd primary election results.
"We still don't know the extent of the breach and what information was accessed and or taken. The E Poll Book and other devices are still going through the investigative process. They're still at the crime lab being looked into once the sheriff's detective has that information back we'll better know the extent of this incredibly alarming, extremely egregious violation and what next steps to take from there."
Posthumous Lyons says it begins with replacing the breached Electronic Poll Book prior to the November election.