State Infrastructure Bill will help fund the Grand River Greenway Project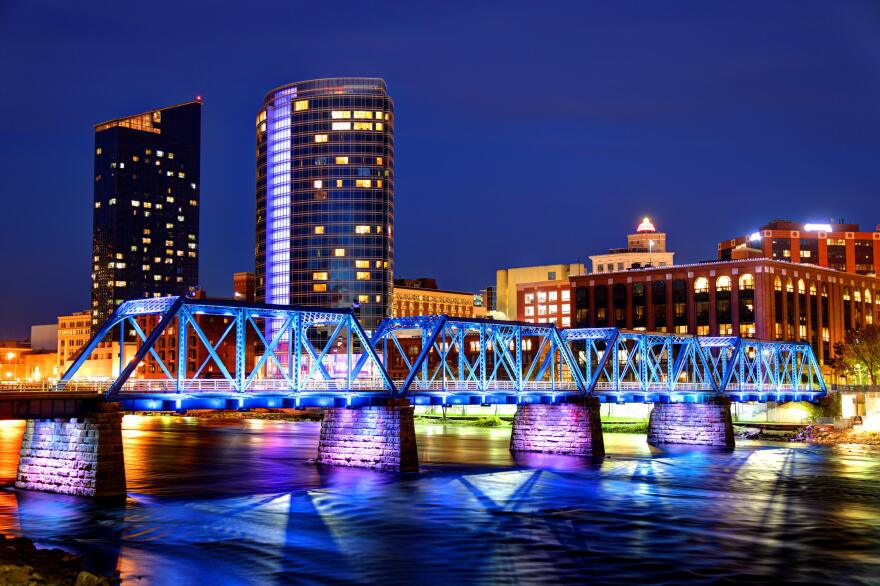 Grand Rapids Mayor Rosalynn says it should now be completed in ten years.

Grand Rapids officials praised the new infrastructure investment bill Wednesday, as funding from the "Build Michigan Together Plan" will help transform the Grand River corridor. WGVU's Daniel Boothe has the details.
According to Downtown Grand Rapids Inc, the new infrastructure plan is awarding enough funds to make Grand River Greenway project a reality in five years, after being in the works now for over two decades.
And DGRI officials Wednesday said, the money will help achieve two critical goals to the project:
First, to rehabilitate and expand the public park system along the riverfront in the city's urban core—and second to build nonmotorized public trails that will connect the new riverfront parks with the regional trail system.
Mayor Rosalynn Bliss Wednesday says, once completed, the Grand River Greenway project will have transformed the identity of Grand Rapids.
"With this additional funding, we will significantly accelerate our work to build a River for All, keep moving GR Forward, and unify the regional recreational trail system across Grand Rapids."
In addition to the new greenspaces and updated parks along the riverfront, the plans also call for new housing, businesses and a potential amphitheater and professional soccer stadium.
Meanwhile Bliss said Wednesday that in five years, the expanded trail system will allow a person to bicycle from Lowell all the way to the Lakeshore in Ottawa County.