Decision 2019: Grand Rapids Mayor Rosalynn Bliss seeks re-election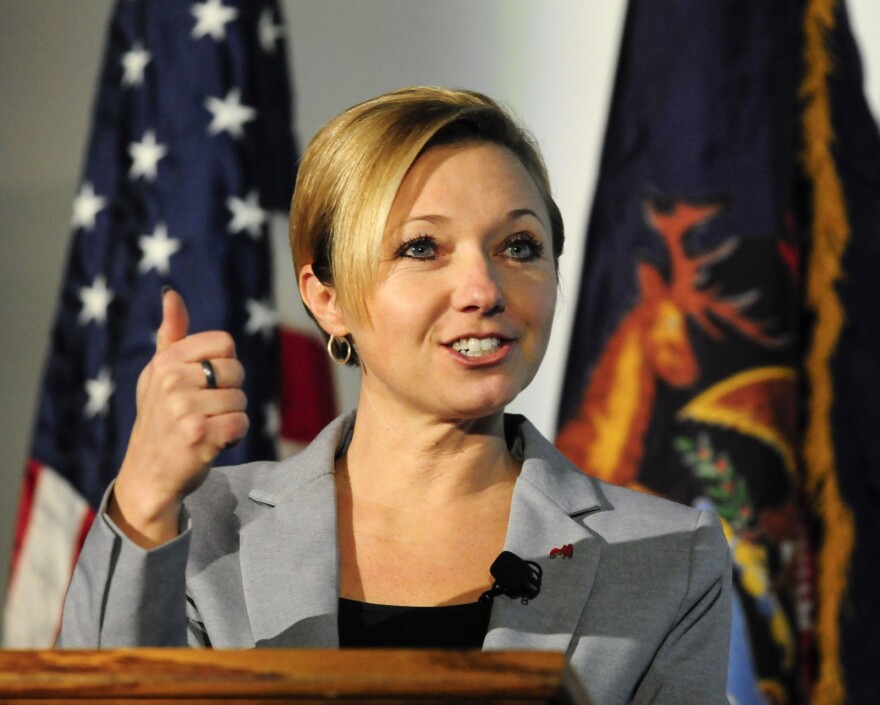 WGVU's 2019 Election Coverage continues, as we profile all the candidates that are running for public office in Grand Rapids and Muskegon this November. In Grand Rapids, voters will decide between two candidates for Mayor, the incumbent, Rosalynn Bliss, and challenger, Dan Schutte. Grand Rapids Mayor Rosalynn Bliss is the first female ever elected to the office in city history, having won the election back in 2015. Four years later, Mayor Bliss says she's proud of the work she has accomplished with the City Commission, and eternally thankful for the voters who supported her four years ago.
"Every day, I feel grateful. It has been the biggest privilege of my life to serve," Bliss said. "My hope is that a lot of people are supportive of the work I have done in my first term, and they feel that the city is moving in the right direction. Some big picture issues that will continue to be a priority will be, to improve police and community relations, a comprehensive housing plan to address affordable housing and homelessness, economic development that is equitable, and moving forward on our goals related to sustainability and renewable energy."
If elected in November, it will be Bliss' final term as mayor due to term-limits. For that to happen, Bliss will need to defeat challenger Dan Schutt, a local pastor in Grand Rapids. The election is set for Tuesday, November, 5th.