GVSU Board of Trustees unanimously approves Philomena V. Mantella as its first woman president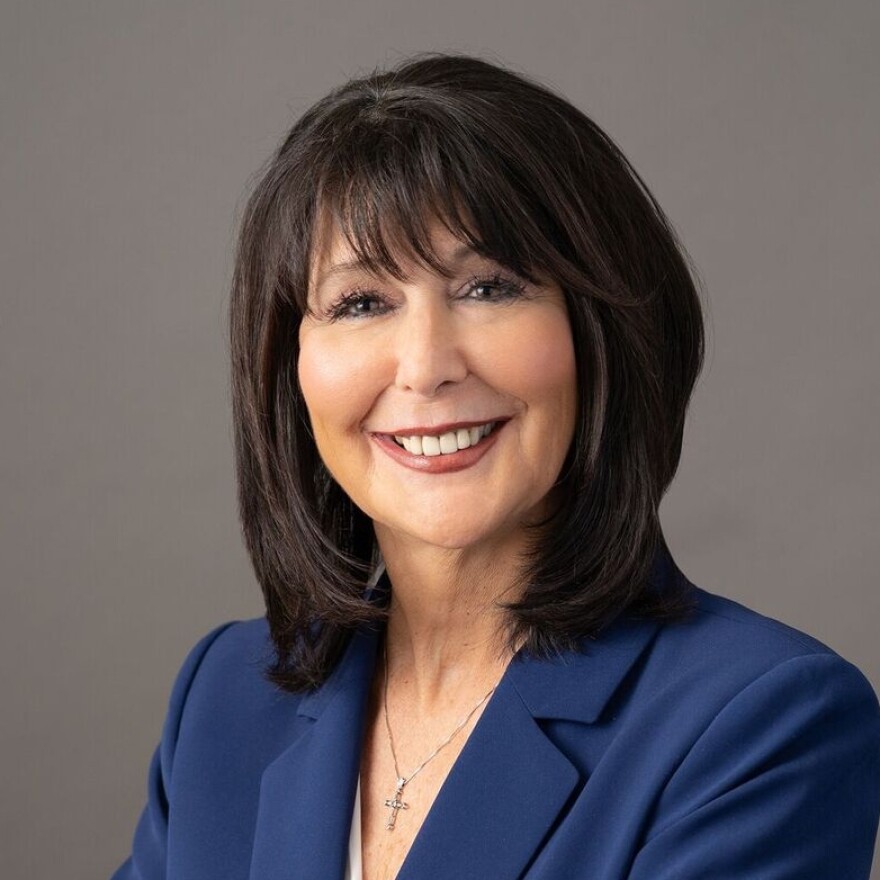 Grand Valley State University's board of trustees has unanimously approved the university's next president. Philomena V. Mantella will be the first woman leading the institution in its nearly 60 year history. She'll become GVSU's fifth president replacing Thomas J. Haas.
"This nation needs breakout universities and they need universities that are courageous and look beyond their own interest to both the learners they serve and the communities they serve. So, I'm really excited to get going on what I think about as Grand Valley's 'triple threat.' You know, it serves learners very well and can do more. Its impact can be broader in the ways we've talked about. It serves the community very well and can do more, can be right at the intersection of higher ed and talent. And it can be experimenting in some new modalities in higher education. Some I'm just really excited to get underway and be a part of this community."
Mantella comes to Grand Valley from Northeastern University. It's a private research university located in Boston. There, she's senior vice president and chief executive officer of the Lifelong Learning Network. Her background includes Lansing roots receiving a Ph.D. in college and university administration from Michigan State University and master's and bachelor's degrees in social work from Syracuse University.
GVSU's 18-member advisory committee consisting of trustees, faculty, staff members, an alumnus and a representative from the greater Grand Rapids community concluded Mantilla was the right fit in Allendale.
"I mainly am excited to get going. It's been an interesting and long and important process well stewarded by your university and the search advisory committee board. But I actually would like to get in and really get to know the place. I would like to understand what people are seeing and thinking. I do not come with vision in pocket. I come to shape that with the people of Grand Valley State and the people of West Michigan and Michigan more broadly."
Grand Valley's board of trustees identified Mantella's lifelong learning strengths and experience in the areas of strategic planning, global market expansion and in higher learning's ever evolving ways to best deliver education.
"Grand Valley is just an amazing university. I think it's had amazing momentum, unprecedented really in terms of its growth, its impact, its everything is sort of up and to the right about all of its metrics. And yet I think every higher education institution is going to be challenged with the pace of change and the opportunities to think about how learning translates over a lifetime, not just readying someone for their first job. And so, I haven't been at a university, and I've been to many, that I see with the capability to rise to the challenge as much as Grand Valley State University. It has amassed incredible assets for learning, some of the newest technology; 3D printing, some of the best facilities, an urban and suburban location. It's sound in its learner experience. Students who come here, and I talk to a number as I've been going through this process, describe an institution that they love, describe an institution that they're passionate about. So, they have a secret sauce to the educational mix. It's pushed into professional disciplines that are in dire need in the technology, engineering, analytics, health professions space and yet it's grounded in liberal arts education. Probably most important to me is it has an entrepreneurial spirit. It's always been courageous in its decision making. And so you put all that together and I think it makes for a change agility that institutions need and an openness to what's ahead."
Philomena V. Mantella will take the lead as Grand Valley State University's fifth president when current President Thomas Haas officially retires July 1st.
Patrick center, WGVU News.