Michigan governor sticking to story about Legionnaires'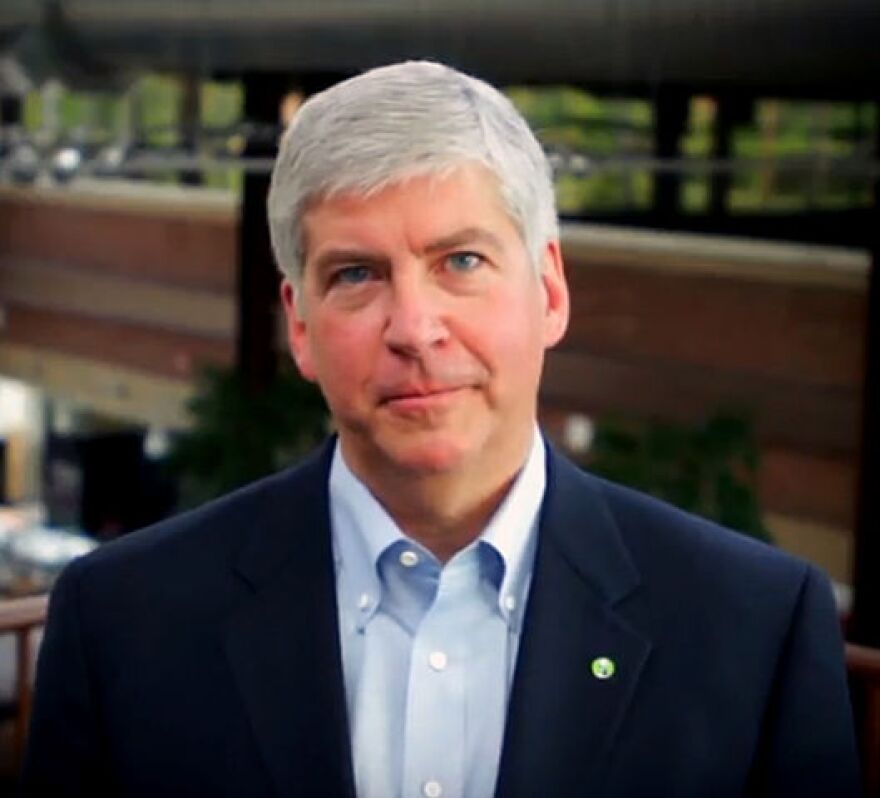 Michigan Gov. Rick Snyder is sticking by his congressional testimony about when he learned about a fatal outbreak of Legionnaires' disease during the Flint water crisis, despite a senior aide's new disclosure that he informed the governor weeks earlier.
Spokesman Ari Adler says Snyder was "under oath" and "stands by his testimony."
Nearly 100 Legionnaires' cases, including 12 deaths, were reported in the Flint area when the city was using the Flint River for water in 2014-15.
Snyder said he learned about the outbreak in January 2016. He gave the same timeline to a U.S. House committee.
But Harvey Hollins, the Republican governor's director of urban initiatives, told a judge Friday that he told Snyder about Legionnaires' in December 2015.
Some Democrats in Congress want a House committee to investigate.