City of Wyoming hosts 2021 American Public Works Association Midwest Michigan Snowplow Roadeo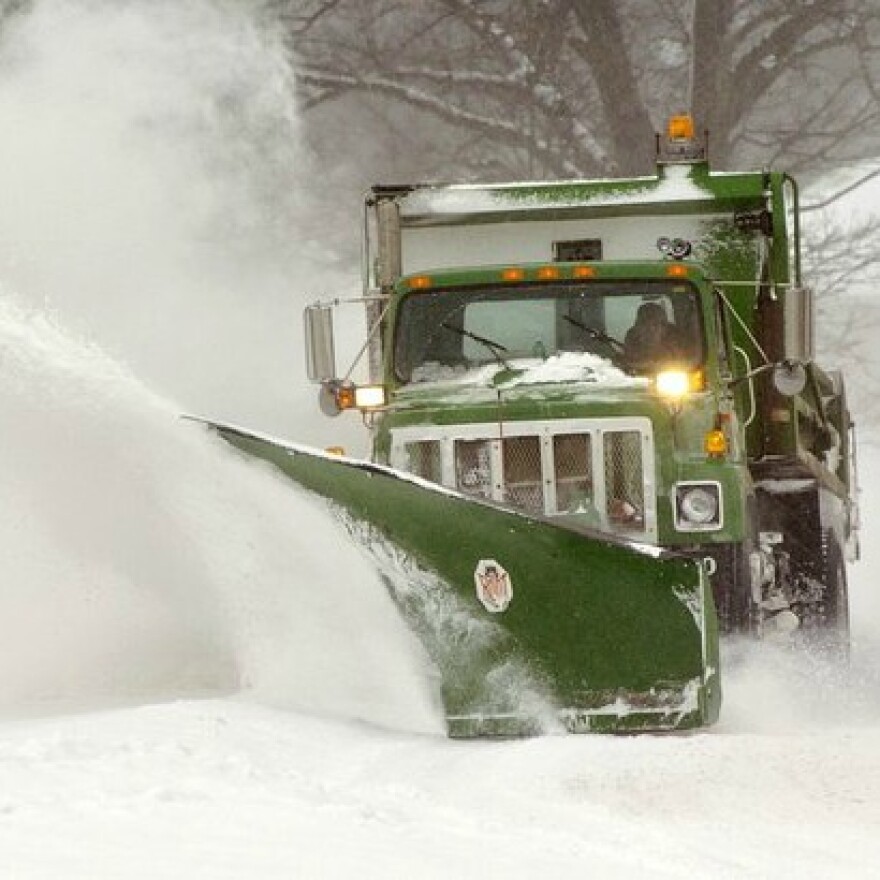 WGVU climbs into cab with 3-time champion.
"Put your seatbelt on. Start up the truck. Turn all your lights on and go plow snow."
"It's competition. It's an obstacle course."
"You try not to hit cones. Try to do your best. If you hit cones there's a deduct in points."
"It's between all of the counties, Walker City, City of Grand Rapids, Rockford. All these guys will come down
"If you end up winning the rodeo overall there's a trip to Colorado to compete in the nationals."
Jody Flipse is an operator with the Kent County Road Commission."
"I've won it three times. Some of my fellow employees have won it. Quite an accomplishment I think."
"You driving?"
"Oh, you're going to let me drive?"
"Not my truck."
"Alright. Oh, you're not going to need a seatbelt with me."
"Laugh."
"Release the airbrake and put it in gear."
"There's simulated parked cars. There's barrels with boards on 'em and you have to dive in and get cones in between the two cars. That's where you can gain points, but if you clip the car coming out that's where you can lose points. A straight line simulating the curb with mailboxes. You can go in there trying to get all your points, but then you got to worry about the time, too. Because there's a time limit on it, and if you go over on time that's a hundred point deduct right there. So, you do the odds."
Jody finished 12th in the field of 56 drivers. This year's individual winner, with a score of 2,125 out of a possible 3,000 points, is Zach Wolford representing the City of Kentwood and it won the team competition.