Group plans demonstration in Lansing over mask requirement for student athletes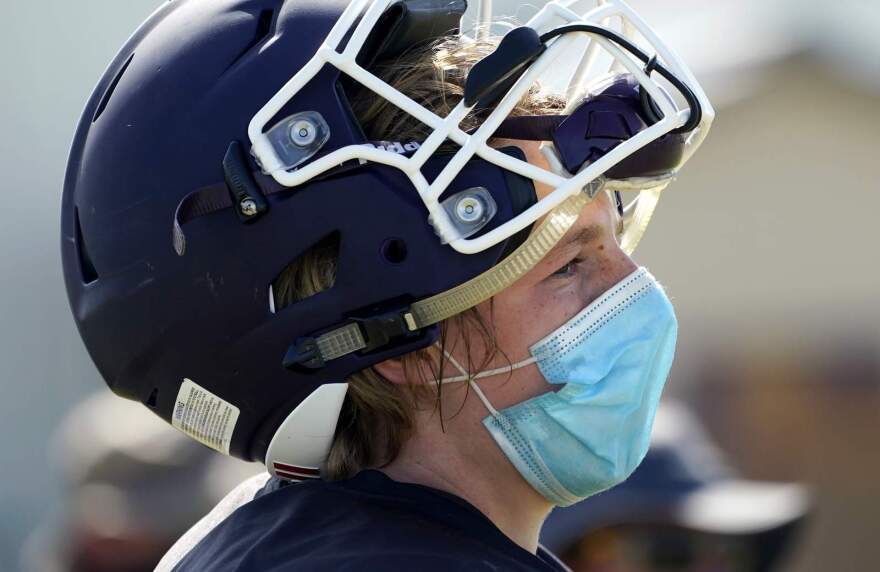 A demonstration is planned at the State Capitol in Lansing Wednesday, as protestors will be demanding that student athletes not be required to wear masks while playing sports.
Michigan Governor Gretchen Whitmer's executive orders require student athletes to be in masks at all times while playing some competitive sports, however a group that is calling on the governor to ease those restrictions.
In an open letter to UnMask Our Children on September 9th, Republican State Senator Lana Theis argued that physical exertion while wearing a mask poses an immediate safety threat to student athletes, making it difficult to breathe and get the proper oxygen needed while playing sports like football.
Now, nearly 2000 students, coaches and athletes on the event's Facebook page have expressed interest in attending Wednesday's rally on the Capitol lawn and steps.
Amanda Sloan is the event's organizer.
"Our Facebook group, which has around 18,000 members at this point, we started an adverse reaction blog," Sloan said. "And we have had hundreds of examples of kids having adverse reactions."
In the letter, Senator Thies says that Collegiate and professional athletes not just throughout the country, are currently competing in various sports without being required to wear a mask. She is scheduled to speak at the rally on Wednesday, which starts at 9AM.