KCHD: Looking For Health Survey Help/Answers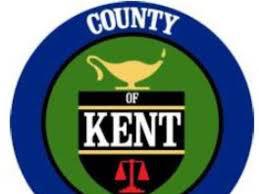 Residents in Kent County are still getting letters and phone calls requesting them to take part in health survey. It's called the Behavior Risk Factor Surveillance System Survey and looks at critical health issues. Done every 2-4 years, it helps experts evaluate public health programs and what's missing or needed in the county.
"In public health we have a lot of good data around people, when they're born and when they die, but we don't have a lot of data in between there, and that's the important things."
Brian Hartl is an epidemiologist with the Kent County Health Department. He says they are hoping to collect more data from residents in the county. A survey is being conducted, looking at behaviors that could lead to chronic health conditions.
"We don't really have a good feel for how many people smoke, or have hypertension or what people eat. So these surveys ask questions about behaviors that people do every day and gives us a better feel for the health of our community."
Called the "Behavior Risk Factor Surveillance System", this telephone survey will help the health department and the Centers for Disease Control & Prevention track those critical health issues. It also will help create and evaluate public health programs in Kent County.
"So we can really look at these indicators in the state and nation to see where Kent County is falling behind. So if we see that individuals in Kent county is eating fruits and vegetables at a lower rate than the state or the nation, it may indicate we have a problem with food access or other things."
Participants are chosen at random… but must include input from majority and minority populations.
"We want to get a sample size of at least 1200 Kent County Residents. And we try to get a demographic representation, so we try to get about 10 percent African American and 10 percent Latino in the sample. So we really want it to be representative of the demographics in Kent County."
Hartl expects the survey to be complete in a couple of months and encourages residents, if called, to take the survey.
"Issues and Answers is the company, so we really encourage you to pick up when you see that on your caller ID."